Je suis devenue lolita bien avant de devenir maman. Lorsque la petite princesse est arrivée en ce monde, je portais mes frous frous depuis déja trois ans, et n'avait nullement l'intention d'arrêter. Toutefois, il m'a fallu adapter ma garde-robe afin de la rendre plus pratique. Par exemple, ma fille étant un véritable petit escargot baveur, je me dois de prévoir des ensembles capable de survivre à de nombreuses innondations de salive de bébé. Cher lecteurs et lectrices qui seront bientôt parent (ou qui comptent le devenir un jour), permettez-moi, en tant que lolita et maman, de vous offrir quelques conseils pratico-pratiques :
I became a Lolita long before I was a mom. When my little princess was born, I had been wearing my frills for three years and wanted to continue doing so. Of course, I had to adapt my wardrobe and go for a more practical approach. For instance, because my daughter always drools like a little snail, I had to make sure my outfits could go through many baby-drool floods and survive. So, dear parent-to-be (or those who plan to have kids in the future), allow me, as a Lolita and a mother, to give you a few useful pieces of advice:
Privilégiez les robes faciles a laver lorsque vous sortez avec bébé. Vous ne voudriez surtout pas vous retrouver avec des traces de régurgitation sur votre Vampire requiem chérie adorée. Les robes sans imprimé sont idéales.

Easy to wash dresses are a must when you go out with your baby. It would be a pity to get vomit stains on your dearest of dearest Vampire Requiem jumper skirt. Dresses with no prints are the best.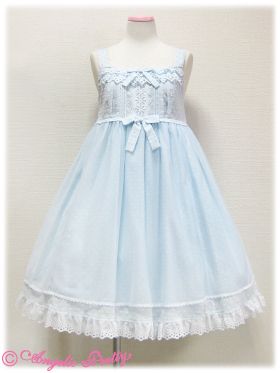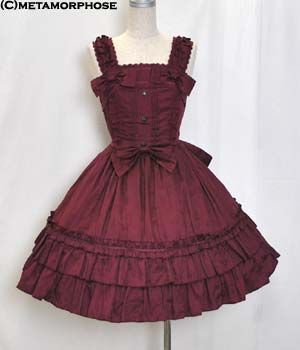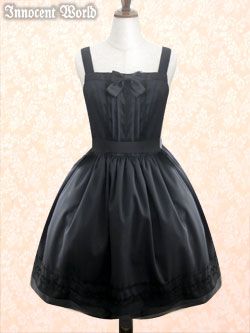 Faites l'acquisition de quelques vêtements lolita plus ''casual'' (robes cutsew, salopettes etc.) Ils seront parfaits pour les jours ou votre petit ange ne vous laissera pas plus de 10 minutes pour vous habiller!

Your new garment should be more "casual" (cutsew dresses, salopettes, etc.) These are perfect for those morning when your little angel won't give you more than 10 minutes to get dressed!
Portez des chaussures à talon plats. Rien de tel pour les longues randonnées en pousette. Vous serez aussi plus confortable si vous devez transporter bébé dans vos bras.

Wear flat-heel shoes. There's nothing better for long walks in the town with a stroller. It is also more comfortable when you're holding the baby in your arms

.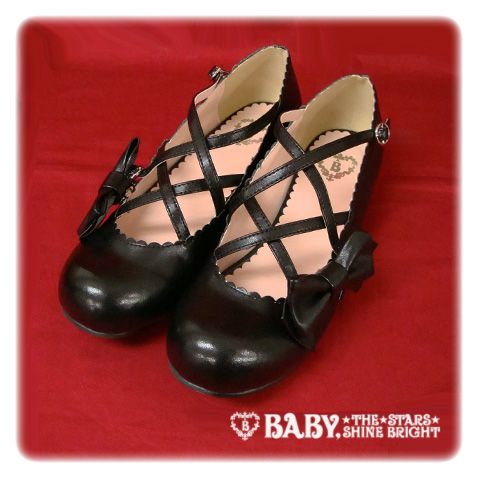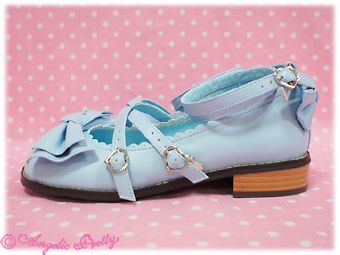 Procurez-vous un sac à couches lolifiable et une sacoche capable de contenir tout ce dont vous avez besoin. Évitez les sacs minuscules et ceux qui ne se portent pas en bandoulière. Mieux vaut garder les mains libres; il vous sera plus facile de prendre soin de votre petit!

Get a loliable diaper bag (Sanrio makes very nice ones) and a purse with enough room for all your stuff. Avoid tiny bags and those without a shoulder strap. Better keep your hands free; it will be easier to take care of your little one!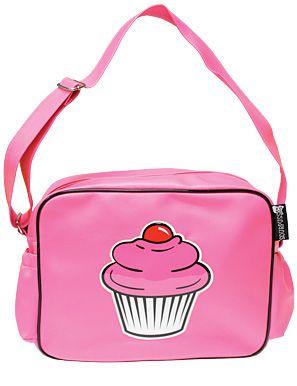 Vous avez d'autres conseils? Si oui, n'hésitez pas a m'en faire part, je me ferai un plaisir de les ajouter!
You have other tips and tricks? If you do, feel free to tell me and I will gladly add them!
--------
Lecture en cours : Le trône de fer vol. 4
Now reading: Game of Thrones vol. 4